Warning-there may be affiliate links
If your kids are like mine they love doing crafts. I try to get them crafts to do at different holidays. I love getting kits because if they do them each year I can see how they grow in their artistic skills.
Little Loving Hands Inc
provides pre-packaged childrens craft kits where the end product is used to contribute towards supporting a philanthropic cause. They offer 1 month, 6 month, and 12 month subscriptions.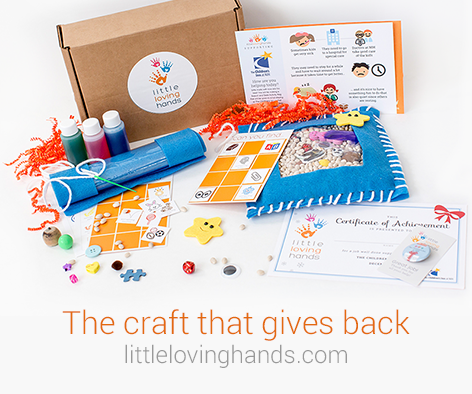 So what is included in a kit?
If you like crafting and want to help a good cause check them out today.