Aviation History Month
Child Safety Protection Month
International Drum Month
National Adoption Awareness Month
National Caregivers Appreciation Month
National Diabetes Awareness Month
National Epilepsy Month
National Model Railroad Month
National Novel Writing Month
Native American Heritage Month
Peanut Butter Lovers Month
Real Jewelry Month
National Sleep Comfort Month
National Runaway Prevention Month (NRPM)
Recycling Awareness Month
Lung Cancer Awareness Month
National Alzheimer's Disease Awareness Month
Great American Smoke Out Month
Bladder Health Month
Chronic Obstructive Pulmonary Disease (COPD) Awareness Month
Diabetic Eye Disease Month
National Healthy Skin Month
National Hospice Palliative Care Month
National Stomach Cancer Awareness Month
Pancreatic Cancer Awareness Month
Prematurity Awareness Month
Week 1 Chemistry Week
Week 3 Game and Puzzle Week
World Antibiotic Awareness Week (Nov. 11–17)
GERD Awareness Week (Nov. 17–23)
November 1
All Saint's Day
Daylight Savings Time ends at 2:00 a.m.
Dios Los Muertos , a two day celebrations on the 1 st and 2 nd
National Author's Day
World Vegan Day
November 2
All Soul's Day
Deviled Egg Day
Look for Circles Day
November 3
Cliché Day
Housewife's Day
Sandwich Day
U.S. General Election Day
November 4
King Tut Day
Check Your Blood Pressure Day
Use Your Common Sense Day
November 5
Gunpowder Day
Guy Fawkes Day
Men Make Dinner Day
November 6
Marooned without a Compass Day
National Nacho Day
Saxophone Day
November 7
Bittersweet Chocolate with Almonds Day
Book Lovers Day
November 8
Cook Something Bold Day
Dunce Day
National STEM Day- encourages students to pursue a career in Science, Technology, Engineering, and Math.
November 9
Chaos Never Dies Day
World Freedom Day
November 10
Forget-Me-Not Day
USMC Day
Young Readers Day
World Science Day for Peace and Development- aims to raise awareness about the relevance of science and its impact on our daily lives. The day also serves to promote scientific and technological innovation to address recurring problems.
November 11
Veteran's Day
World Origami Day
November 12
Chicken Soup for the Soul Day
World Pneumonia Day
November 13
Caregiver Appreciation Day
Friday the 13th
Sadie Hawkins Day
World Kindness Day
November 14
Operating Room Nurse Day
World Diabetes Day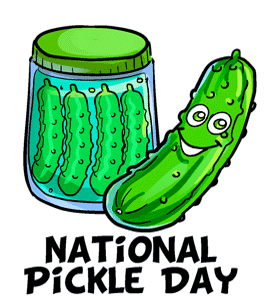 November 15
America Recycles Day
Clean Your Refrigerator Day
National Philanthropy Day
America Recycles Day
World Day of Remembrance for Road Traffic Victims
November 16
Button Day
Have a Party With Your Bear Day
International Tolerance Day- seeks to promote tolerance, respect, appreciation and cooperation amongst the world's different cultures.
National Fast Food Day
November 17
Electronic Greeting Card Day
Homemade Bread Day
Take A Hike Day
World Peace Day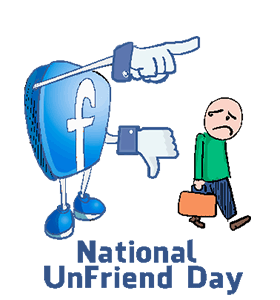 an unofficial holiday designed to promote unfriending other Facebook users that are not true friends.
World Prematurity Day
November 18
Occult Day
November 19
Great American Smokeout- seeks to encourage smokers to quit or plan to quit smoking.
Have a Bad Day Day
International Men's Day- celebrates and promotes positive male roles. This includes being a responsible husband, father, and son. This day seeks to encourage men to teach younger boys values such as character and responsibilities that come with being a man.
World Philosophy Day
World Toilet Day-
aims to raise awareness of sanitation and hygiene issues around the world.
November 20
Absurdity Day
Beautiful Day
Universal Children's Day
November 21
False Confession Day
National Adoption Day
World Hello Day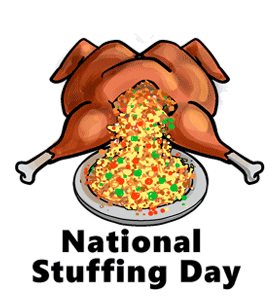 World Television Day

World Pancreatic Cancer Day

International Survivors of Suicide Day
November 22
Go For a Ride Day
November 23
Eat a Cranberry Day
National Cashew Day
National Espresso Day
November 24
All Our Uncles are Monkeys Day
November 25
National Parfait Day
National Tie One On Day
International Day for the Elimination of Violence against Women
National Jukebox Day
November 26
Shopping Reminder Day
Thanksgiving - Eat, drink, and be thankful
National Cake Day
National Day Of Mourning-seeks to honor the loss of Native Americans who lost their lives or were displaced.

National Family Health History Day
November 27
Black Friday
Pins and Needles Day
You're Welcome Day
November 28
French Toast Day
Make Your Own Head Day
Red Planet Day
Small Business Saturday
November 29
Advent Begins
Square Dance Day
November 30
Stay At Home Because You Are Well Day