Are you looking for something fun to do this fall in the cincinnati area? Blooms & Berries will continue this family tradition focusing on a "Season of Safety". September 19 - November 1, 2020
https://www.bloomsandberries.com/check-out-our-fall-fun-festival/
For the past 21 years families, individuals, and many others have come to cherish their time spent at Blooms & Berries Farm Market for Fall on the Farm. With the challenges and new ways of operating business, Blooms & Berries is happy to announce the return of Fall on the Farm for the 2020 season beginning on September 19th through November 1st. The biggest change this year lies within a crossover to all online ticketing sales for timed entry. Fall on the Farm will carry the same fall feels, while keeping the safety and health of customers at the forefront.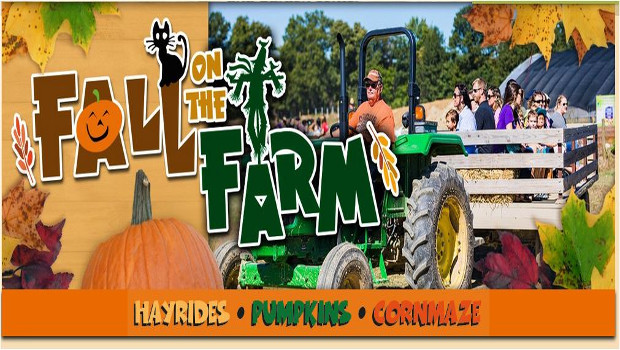 Many families have been visiting our farm for years and have built fond memories at FOTF season after season. One guest describes their tradition of a fall visit to our farm: "Visiting Blooms and Berries has been our favorite fall activity since my son was 2 years old and he'll be turning 7 this fall. So many great memories there! Pumpkin photos, hayrides, Spookley the Square Pumpkin, and the corn maze." Owner and farmer, Jeff Probst guarantees a fun and Safe environment and experience: "Make plans to preserve the tradition"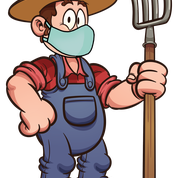 To ensure a fun and healthy autumn-time experience Blooms & Berries plans to:
* Have all ticket sales run through an online zero-contact ticketing platform.
* Special no-touch temperature taking procedure for each guest.
* Implement a Clean Team that ensures sanitation all over the farm and activities.
* Create a spaced-out layout in our Garden Center, Market Barn, and farm for proper social distancing.
* Practice sanitation and safety procedures throughout the entire farm for customers and employees.
Blooms & Berries Farm Market has been a Cincinnati tradition since 1999 through seasonal farm operations. These include fresh flowers in the Spring, local produce in the Summer, and Fall on the Farm in Autumn. A family owned and operated business that helped create fond memories and authentic farm experiences For more information and ticketing please visit https://www.bloomsandberries.com/check-out-our-fall-fun-festival/